One of the ways to increase your profits and bottom line is to sell more to each customer each time they visit you. Selling desserts is an excellent way to do this.
Desserts are not just about sweet, heavy, fattening treats. When your guests say no to dessert because of the calories or heaviness, think dessert beverages. Think beyond the simple teas & plain coffees they can have at home. Give than occasion to splurge. Think beyond the brandies, cordials and standard dessert wines, be creative. There are thousands of creative recipes online for dessert beverages that say WOW! Discover a select few of those special ones and make them your own.
In the summertime think special chilled alcoholic and non alcoholic frosty and fruity deserts. Iced coffees & teas. Specialty Lemonades, cranberry and cider drinks.
In the colder months, think specialty spiced mulled desserts based on fruit ciders and juices, with or without fruit mixed in. They can be brewed up quickly and easily. Many are designed to be refrigerated overnight, it intensifies their flavor. They can be refrigerated for days and then quickly microwaved in seconds for serving hot when requested.  They can be made non-alcoholic and have liqueurs added to them only if requested.  It is always easier to justify a higher price when alcohol is involved. These beverages are truly versatile.
There are hundreds of hot and iced specialty tea and coffee drinks that are light and delicious. They can be alcoholic or non alcoholic. They can have spices, flavorings and fruit added to create truly unique offerings.
Dessert does not have to be fattening.  And teas have an added advantage of a very healthy image. Not at all the image of a fatty, sinful dessert choice.
If you serve families, having an adult specialty beverage or dessert and a non alcoholic version available especially for the kids will make them feel just like an adult too. Just be careful you don't mix them up upon serving. Often designing them to be finished at the table can help avoid confusions.
Even heavy desserts can be modified to meet dietary requirements like gluten free. If you have special dietary offerings like gluten free entrees, do you offer those diners special gluten free desserts? Individuals with dietary restrictions often are the first to jump at dessert options that meet their special restrictions. They welcome the opportunity to feel free again from having to be so much more careful than everyone else. Give them a reason to say "YES", instead of "I wish I could, but…"
Can't afford your own pastry chef? There are many local bakers that will gladly design and make a signature dessert for your exclusive use. You can even add some excitement and drama by finishing it yourself at the table by adding that last special flourish by drizzling special sauces on it, adding garnishes, or shaved chocolate to it at the guest's table to give it your  own unique signature touch.
And remember, it is much easier for your wait staff to sell that dessert and increase your bottom line if you use your website, social media, email and visual stimulation to pre –sell your customers.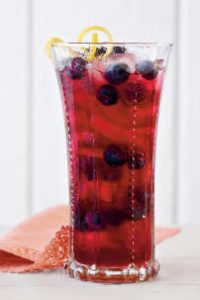 Partners In Profit helps you use the web to increase your bottom line.
(716) 759-4429 & (772) 675-3149

Save
Save
Save
Save
Save
Save
Save
Save
Save